WE WILL ROCK YOU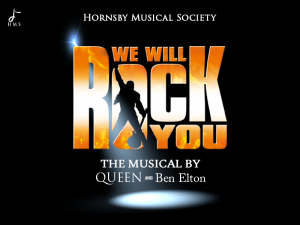 Where: Asquith Church of Christ
When: Monday 23, Wednesday 25, Monday 30 October, Wednesday 1 November from 7:30pm
Auditions will be allocated in slots of 10 mins commencing at 7:30pm.
There will be a compulsory dance call at 8:30pm – please wear clothes for movement and appropriate and enclosed footwear (no thongs).
For the vocal audition, you will need to prepare 32 bars of a Queen song of your choice. Please bring sheet music in the correct key, an accompanist will be provided. If auditioning for a character, you will be asked to do a cold read at your audition.
If you would like to audition for a featured dance role, please inform the production team.
Please arrive with enough time to find the audition venue and warm up. Auditions will run to time, if you miss your slot you may not have another chance to audition.
Click here to download the audition pack.
Email hmswwry@gmail.com with your name, preferred audition day and time, and the character you are auditioning for to book an audition